Uniform Updates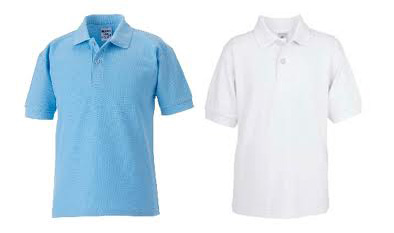 Great news! Families now have 2 options for purchasing school uniforms and spirit wear: order through Lands' End, or buy a patch to iron on the plain polo you purchase through any retailer, as long as it fulfills Hillel's uniform policy.
The Harkham Hillel Hebrew Academy Uniform:
BOYS: Plain, dark blue "uniform style" pants/ Polo Shirt(white, dark blue and light blue)
GIRLS: Plain "uniform style" dark blue skirt for girls to the knee. Polo Shirt(white, dark blue and light blue)

https://www.amazon.com/gp/product/B00XBBSPBG/

SWEATERS/SWEATSHIRTS: Only Hillel logo'd allowed
MS GIRLS: *optional* "uniform style" grey skirt to the knee, white polo shirt with logo
Only closed-toed, rubber-soled shoes allowed. Sneakers only for PE.
Students must come in uniform M-F, including Rosh Chodesh
Where Does the Logo Go?
Place the center of the patch so it lines up in the bottom of the button placket, midway between the placket and sleeve seam.
Sweatshirts (zipper hoodies): The center of the logo is 4" from the zipper top and midway between the sleeve hem and zipper.
Sweatshirts (hoodies no zipper): The center of the logo is 4" from the collar and midway between the sleeve hem.

Easy Iron On Instructions
Garment should be clean & freshly laundered (including new items).
Set iron to "COTTON" or whatever the material is made of. Let iron preheat for five minutes.
Thoroughly iron area of garment where patch will be placed.
Place the patch on the garment, embroidery facing up.
Place cloth or light towel over patch and using a slow circular motion, press firmly for 30 seconds.
Turn garment inside out, and iron the back of the patch for 30 seconds.
Let cool for one minute. If edge of patch can be lifted, repeat step 6.
Patch may be sewn on for permanence.
Patches are available at the Hillel main office (Oakhurst) for $3
Exciting Extras and More Information:

Logo'd uniform polo shirt (white, dark blue and light blue), sweatshirts and sweaters available on line on our web site via Lands' End.
Hillel logo'd neckties for both boys and girls available via Lands' End
Receive incredible discounts and special offers by opening a Lands' End school account