05-09-2016
Kesher Hebrew School 2019 - 2020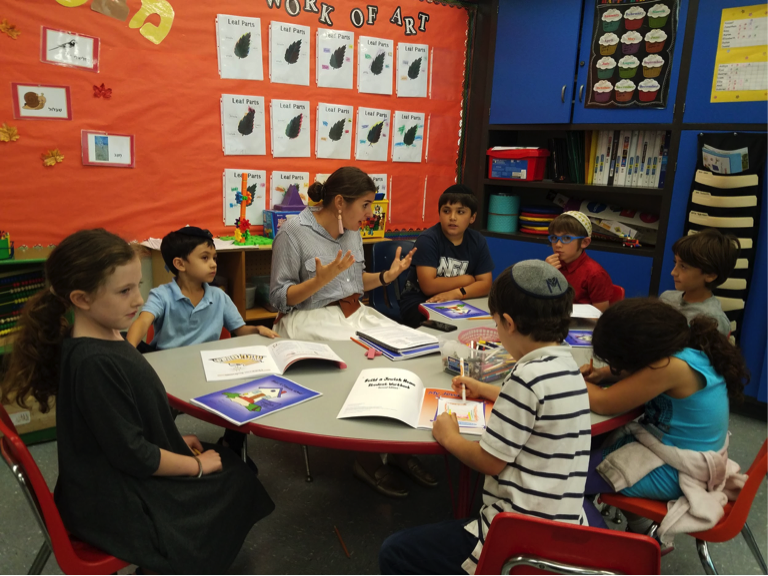 Kesher Hebrew School at Harkham Hillel Hebrew Academy is an innovative program for elementary and pre Bar/Bat Mitzvah children. The program is open to Jewish students whether they attend a Jewish day school, are home-schooled, or are enrolled in other schools in the neighborhood. Kesher Hebrew School welcomes all Jewish children ages 5-12 to explore our Jewish heritage with hands-on projects and stimulating discussions with expert and cheerful teachers. Ask about Kesher Hebrew School's special day school skills track!
ONLY $650 FOR THE YEAR
MONDAYS 4:00-5:30 PM
PROGRAM HIGHLIGHTS INCLUDE:
Family events
Shabbat dinners
Use cool apps to master Hebrew Vocabulary
Experienced and warm teachers
Yummy snacks served
CLICK HERE to enroll for the 2019-20 Kesher session.
CLICK HERE to view Kesher's 2019-20 Brochure about the classes we offer.
CLICK HERE TO VIEW THE KESHER ALBUM.
For more details about Kesher Hebrew School, please contact Rabbi Avrohom Wagshul.
CELL: 1-917-225-3558
EMAIL: awagshul@hillelhebrew.org