Meet Our Executive Administration
Eitan Sender - Executive Director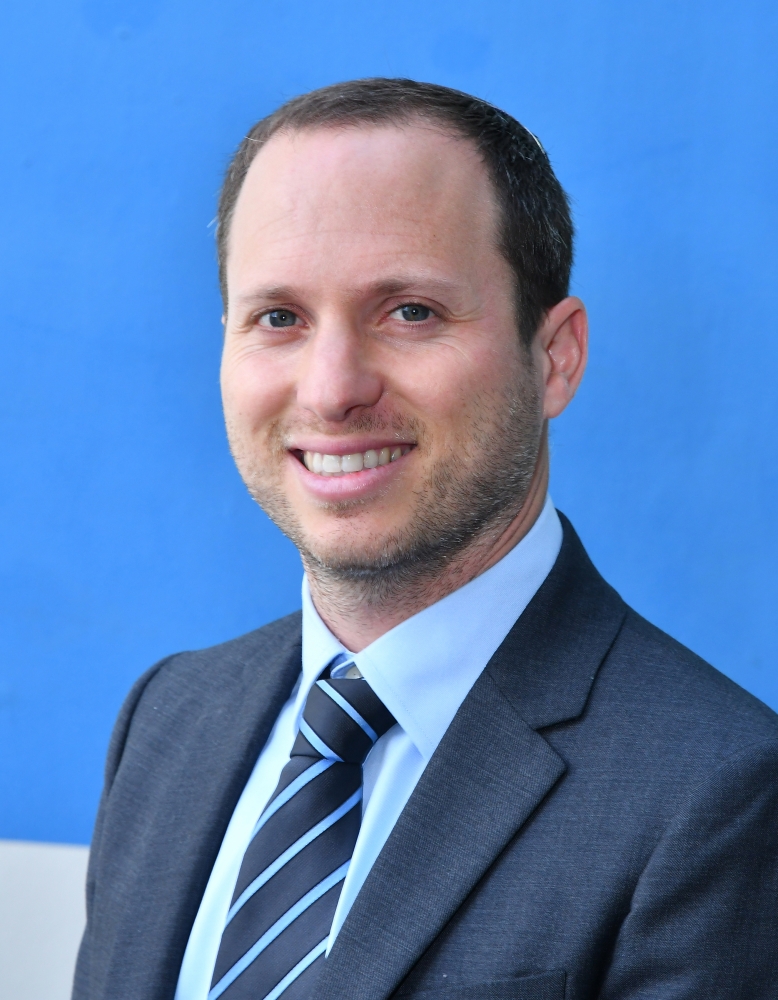 Eitan Sender was born in Johannesburg, South Africa and raised in Ra'anana Israel. He received his BA from The Open University Tel Aviv in Business Management. Eitan has always placed his values on serving the Jewish Nation. He served as a commander in the IDF Special Forces and upon completing his service worked for the Israeli Government before moving with his wife to New York where he was the Director of Bnei Akiva New York, New Jersey and Boston for The Jewish Agency. Eitan became the Executive Director at Hillel in February 2017, he lives in Los Angeles with his wife, Hedva Lapin Sender and his daughter Yakira who is in Pre-Nursery here at Hillel. Eitan can be reached at esender@hillelhebrew.org.
---
Rabbi Zach Swigard - Head of Jewish Life and Academics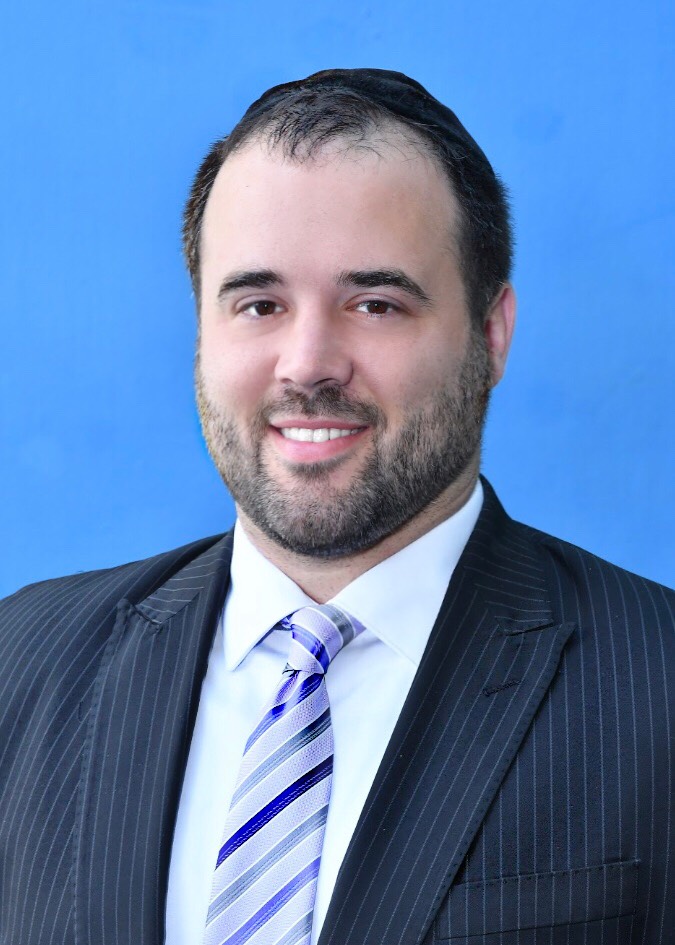 Rabbi Zach Swigard has been at Hillel since 2011 and is a strong advocate for 21st century learning. He actively promotes a learner-centric environment that empowers students to take ownership over their learning. Rabbi Swigard previously served as our Director for Judaic Studies, Curriculum Integration Specialist, Student Council Advisor, and Middle School Mechanech. He also oversees a Twitter and WhatsApp chat, #jschat, which provides him with the opportunity to collaborate with Jewish educators all over the world. Rabbi Swigard lives in Pico with his wife, Devorah, and their three children, Rivka, Avi, and Rina. He can be reached at zswigard@hillelhebrew.org, on Facebook, or @zachswigard on Twitter.
---
Tracey Schreier - Head of Academics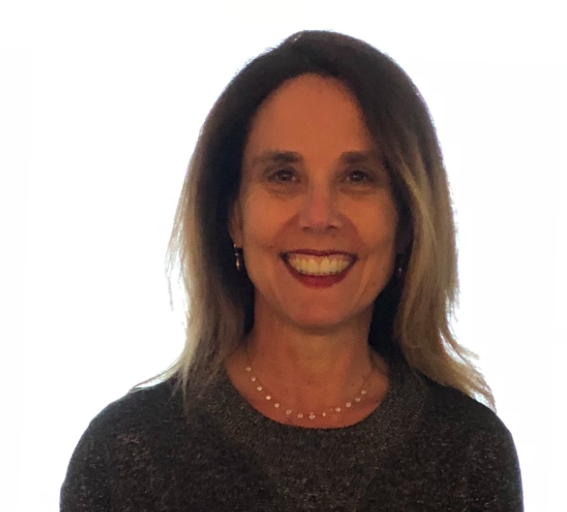 Tracey was born in Welkom (a small gold mining town) in South Africa. After graduating from the University of the Witwatersrand with a B Prim Ed, she began her formal teaching at Stephen S. Wise Elementary School, CA. Subsequently, she emigrated to Sydney Australia to join her large family where she taught at two of the leading Jewish Day Schools: The Emanuel School and Moriah College. Tracey has over 30 years of experience in Jewish education. At Moriah College she held a variety of leadership positions: Coordinator of Learning Engagement (Middle School), Coordinator of Mathematics (Middle School), Head of Department Mathematics (High School) and Head of The Elementary School.
Tracey identifies strongly with Hillel's mission to provide excellent academic General Studies and unrivalled pastoral care without compromising the centrality of our Jewishness. She is a strong believer in personalised and engaged learning, ensuring the best outcomes for students and teachers by having high expectations, nurturing a collaborative culture and harnessing technology to leverage the 21st Century skills. With her mathematics background, she has a particular interest in STEM, interdisciplinary thinking and metacognition. Tracey completed an intensive course run by the University of Pennsylvania on Positive Psychology for Educators. This helped her form her personal philosophy that schools need to nurture the social and emotional capacities in children in order to create resilient, optimistic and thriving children.
Tracey is married to Larry, and has two children. Her son, Daniel is completing his university studies in Civil Engineering and her daughter, Eden Lee, will commence her studies at university in Data Science and Decisions, next year. She can be reached at tschreier@hillelhebrew.org.
---
Sigal Maman-Harosh - Director of Judaic Studies, Elementary School
Sigal Maman-Harosh is the proud mother of four children. Her older sons graduated from Hillel while her two daughters are current Hillel students. She served as Hillel's Director of Hebrew Language programs for the Elementary School for three years prior to assuming the role of Director of Jewish Studies for the Elementary School. Sigal comes with 30 years of experience in Jewish Education, as an administrator and teacher in all age groups, Early Childhood through Middle School. She is a graduate of the Moledet program through AJU with an undergraduate major in Early Childhood. Sigal is trained in Responsive Classroom and in OPI/ American Council on the Teaching of Foreign Language. Sigal lives in Beverly Hills with her husband Eli and her two daughters, both her sons currently attend NYU. Her passion for educating children from a child-centric lens is her life-mission. Sigal can be reached at smamanharosh@hillelhebrew.org.
---
Daphne Orenshein - General Studies Principal, Elementary School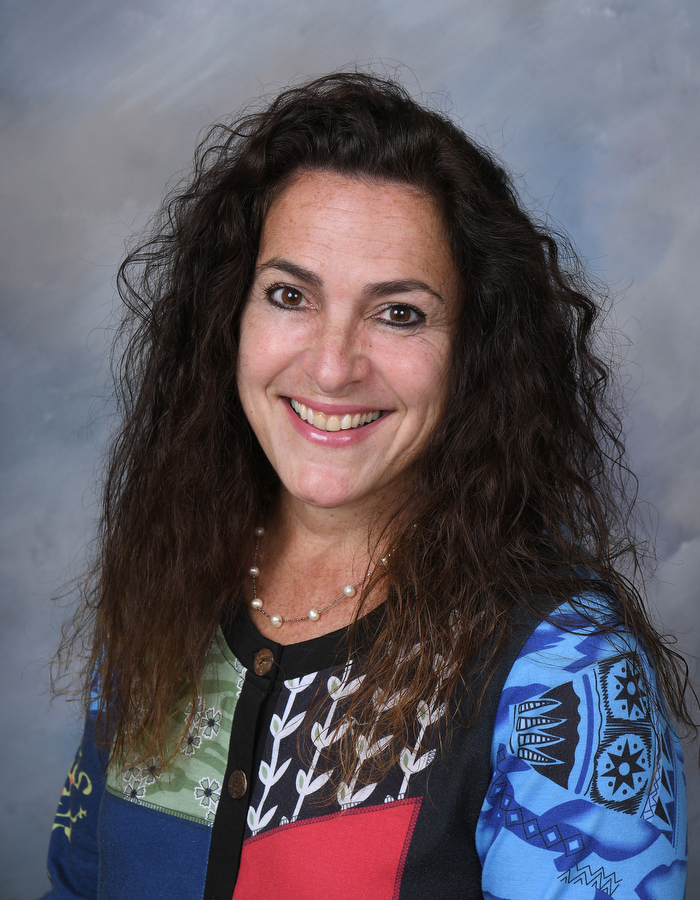 Daphne Orenshein was born in Haifa, Israel, and has been living in Los Angeles since age 6. A proud alumna of Hillel, she received a BA from UCLA and a Masters Degree in Educational Leadership from California State University, Northridge. Over her 25-year career in education, she has taught Kindergarten through 5th grades and Algebra in Middle School, always infusing humor, creativity and respect into her classroom environment. She is a proud recipient of the Lainer Distinguished Educator Award, the Smotrich Award, the Golomb Memorial Excellence in Teaching Award, as well as being honored by Hillel and the Hillel PTA. Married to Jonathan Orenshein (an alum of Hillel as well) for 25 years, she is the proud mother of Kevin Adam, Jesse Isaac, Derek King and Brian Duke, all of whom are graduates of Hillel. She is thrilled beyond constraint to step into her new role at Hillel as the Associate Elementary Principal of General Studies. Daphne can be reached at dorenshein@hillelhebrew.org.
---
Yirat Horwatt - Early Childhood Director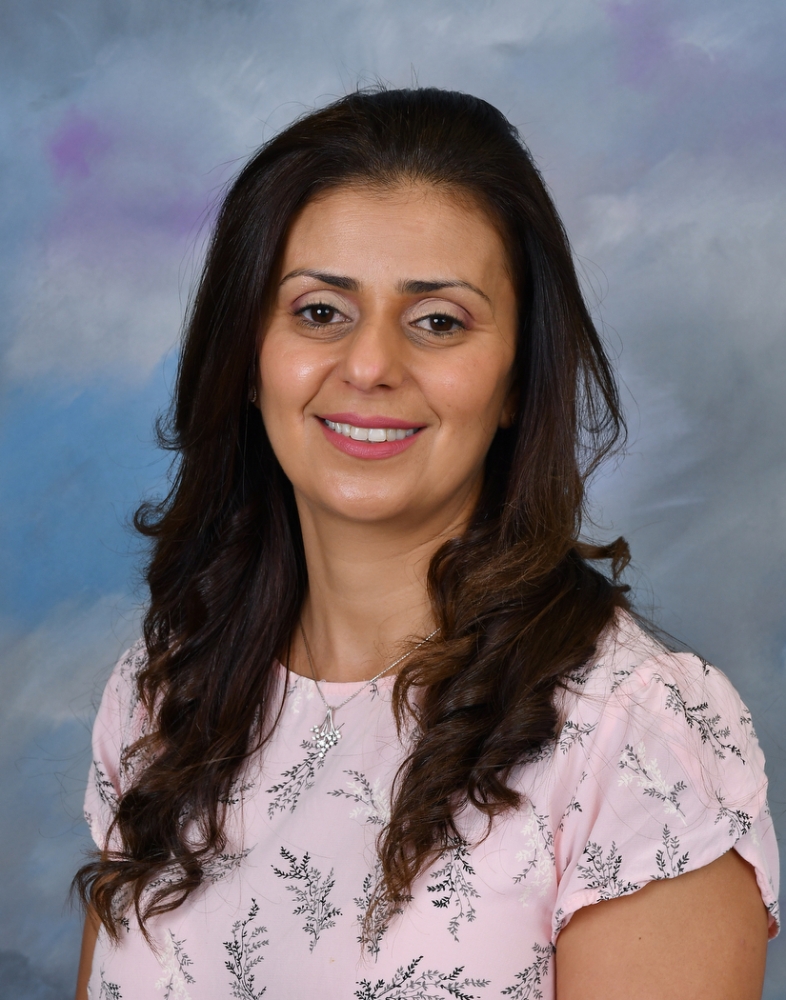 Yirat's professional career as an educator began in Israel at the Hebrew University of Jerusalem and most recently, she completed the UCLA Early Childhood Director Program. After completing a double major in geography and education, she taught as a middle school teacher in Maale Adumim and then transitioned to teaching younger students, where she found her calling in Hebrew Immersion. Her love of the Hebrew language and passion for the integration of עברית into educational programming led her to direct and manage Hebrew theater for five years. She also takes pride in her leadership role while working as staff coordinator, guidance counselor and Pesach Programming Director at Camp Ramah for the past three years. Yirat has 3 children at Hillel, one in Middle School, and two an Elementary. Her husband is also an educator and works as an educational therapist. Yirat has been working at Hillel for 4 years, starting as a Pre-1 teacher and Hebrew Immersion specialist for ECE. Last year she took on the role of Early Childhood Associate Director, as well as the hebrew immersion specialist. She is honored to now step into her new role as the Early Childhood Director. Yirat can be reached at yhorwatt@hillelhebrew.org.
---
Ilana Zadok - Director of Campus Life
Ilana Zadok received her BA from Queens College and a Master's Degree from American Jewish University (AJU). She holds a teaching certification from New York State and a certificate in Jewish education from AJU. Additionally, Ilana is trained in Responsive Classroom and as a Character Counts Coach. She has been teaching middle school Humanities in the Los Angeles community for fifteen years. Since joining the Hillel faculty in 2010, she has designed and written curriculum, pioneered Hillel's transition in the use of flexible learning spaces, mentored new teachers in their teaching practices and acted as Special Program Coordinator. She lives in Los Angeles along with her husband, Yoni, a Hillel alumn (92'), and her son, Dylan, a current Hillel student. Mrs. Zadok can be reached at izadok@hillelhebrew.org.
---
Daniel Silverman - Chief Financial Officer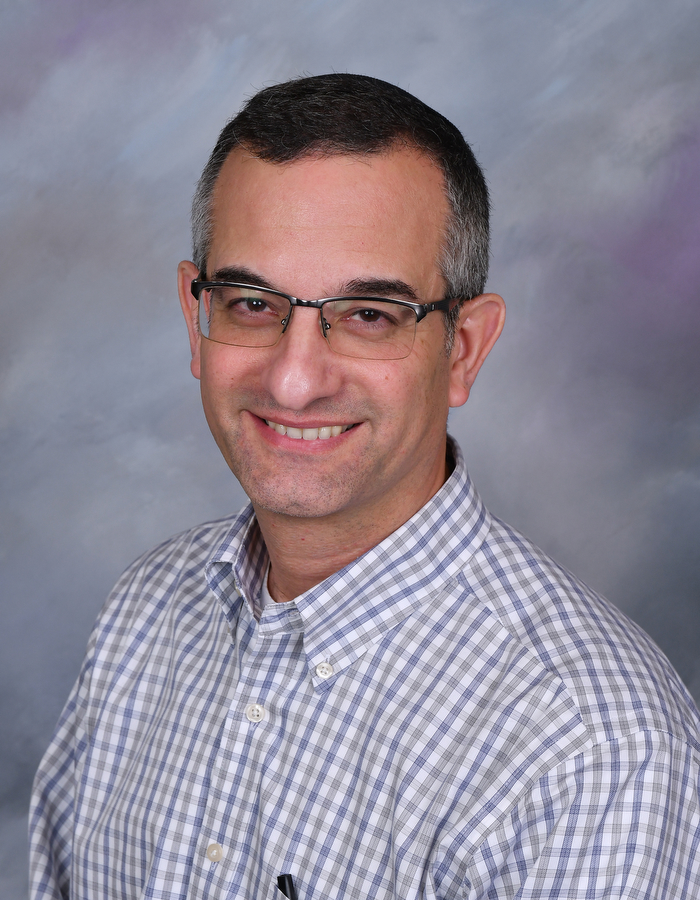 Daniel Silverman was born and raised in New York City. He received his BS in Accounting in '92 from Yeshiva University. Daniel is excited to be in a Torah environment every day at Hillel in his capacity as both CFO and interim Human Resources Director. He is jazzed to fuse his passions for helping people and providing accurate and timely information. Daniel is a CPA, having worked in public accounting and as CFO for a food distribution business. Daniel joined the Hillel team in November of 2018. Daniel Silverman can be reached at dsilverman@hillelhebrew.org

---
2020-2021 Board of Directors
Officers:
*Mr. Adom Ratner-Stauber
President
*Mr. Jason Gruenbaum
Executive VP
*Mr. Steven Heumann
Financial Secretary
*Mr. Yoni Wintner
Vice President - Facilities
Board of Directors:
Mr. Jeremy Blank
Term Ends 2023
Dr. Shervin Eshaghian
Term Ends 2023
Dr. Atara Geft
Term Ends 2022
*Mrs. Malka Katzin
Term Ends 2022
*Mrs. Amy Kestenbaum
Term Ends 2023
Mr. Harry Nelson
Term Ends 2022
Mr. Eli Portnoy
Term Ends 2023
Mr. Travis Putnam
Term Ends 2022
Mr. Hamid Rashididoust
Term Ends 2023
Mrs. Nava Raziel
Term Ends 2023
Mr. Reuben Robin
Term Ends 2021
Mr. Adam Reich
Term Ends 2021
Dr. Bobby Rostami
Term Ends 2023
Mr. Steven Westerman
Term Ends 2022
Mrs. Chavi Wintner
Term Ends 2021
* Indicates Member of the Executive Committee