Annual Golf Tournament
Hillel's Annual Golf Tournament, in memory of Anne Samson a"h, is a spectacular event held at one of the nation's premiere courses. While taking in a round of golf, this is a great opportunity to reach out to business contacts, prospective parents and corporate sponsors for a day of enjoyment and networking. All monies raised are in support of Hillel's Annual Scholarship Fund.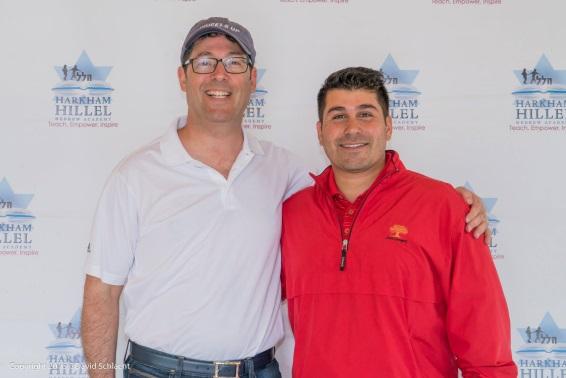 Chairpersons: Reuben Robin & Dani Samson
Committee: Nate Dakar, Avi Dayan, Felice Gottlieb, Bobby Rostami, Mal Serure, Mike Talansky and Yoni Wintner
For more information regarding sponsorship opportunities, Golf committee involvement, reservations of playing spots, donations of raffle prizes and help with promotion to your personal and professional contacts, please email golf@hillelhebrew.org or www.hillelhebrew.org/golfregistration.
If you wish to volunteer for this exciting day, please contact advancement@hillelhebrew.org.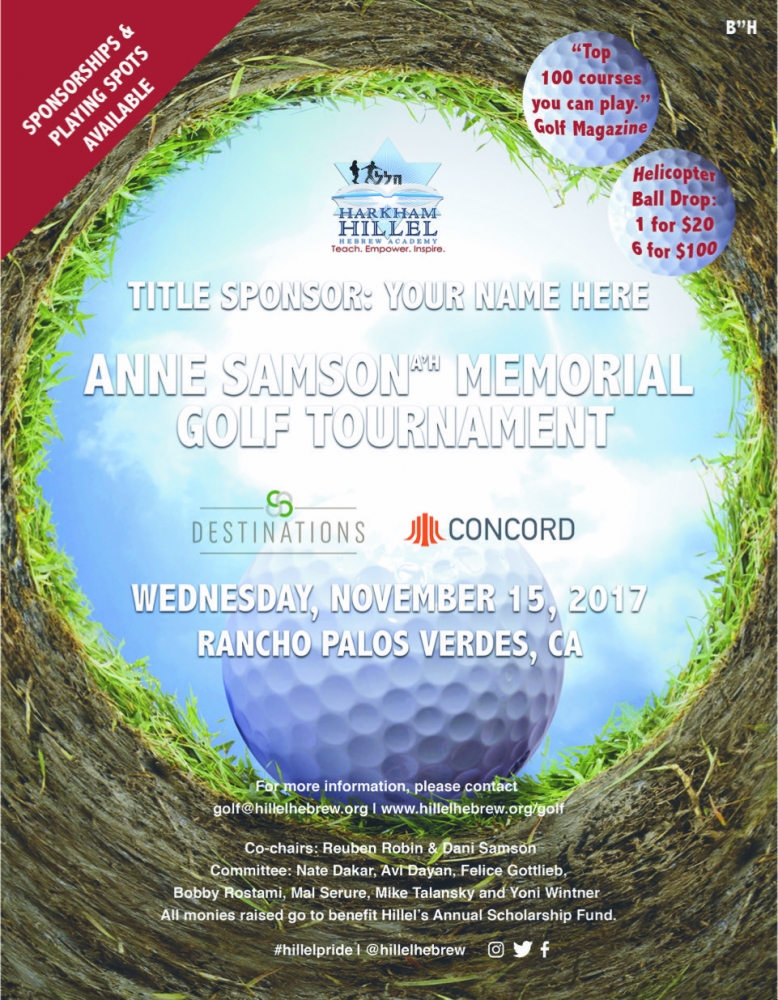 Interested in taking part in the helicopter drop? Click below to purchase a ball(s) today for a chance at the pot.